Create Lasting Happiness
A vacation designed with Turkish hospitality to appeal to all your senses and emotions, every detail is carefully thought out so that you can experience each moment with delight. With our 30 years of experience in hospitality, and ultra all-inclusive concept, Pine Bay Resort welcomes you where you can create lasting memories with your loved ones.
Reconnect with Nature
Reconnect with nature through endless possibilities for exploration. Enjoy the private bay or explore onshore activities.
Room Options Suitable for All Desires
Designed to complement the landscape, our rooms offer comfort and simplicity you are looking for.
Retreats for All Ages
Embark on an action-packed family adventure or take advantage of time alone.
Discover Ephesus
Dating back to 6000 B.C., Ephesus was one of the most important ancient port cities due its strategic location and being a trading center. Throughout the history, it changed hands many times between conquerors, and it was also a hotbed of early Chris
Accommodation
No matter if you come as a couple, family or with a group of friends, Pine Bay offers the perfect accommodation option for all desires and needs. Whether you stay in the main hotel rooms or the club rooms, every morning you will wake up surrounded by nature and sunlit terraces facing the Aegean Sea. Start your days with the beautiful natural setting, the scents of pine trees, chirping of the birds and the sounds of waves. For more privacy and luxury, our villas offer the ultimate seclusion.
Offers
Discover our exclusive offers and deals, from long stay hideaway benefits, key to our unique experiences and adventures on the resort - select the journey that suits you.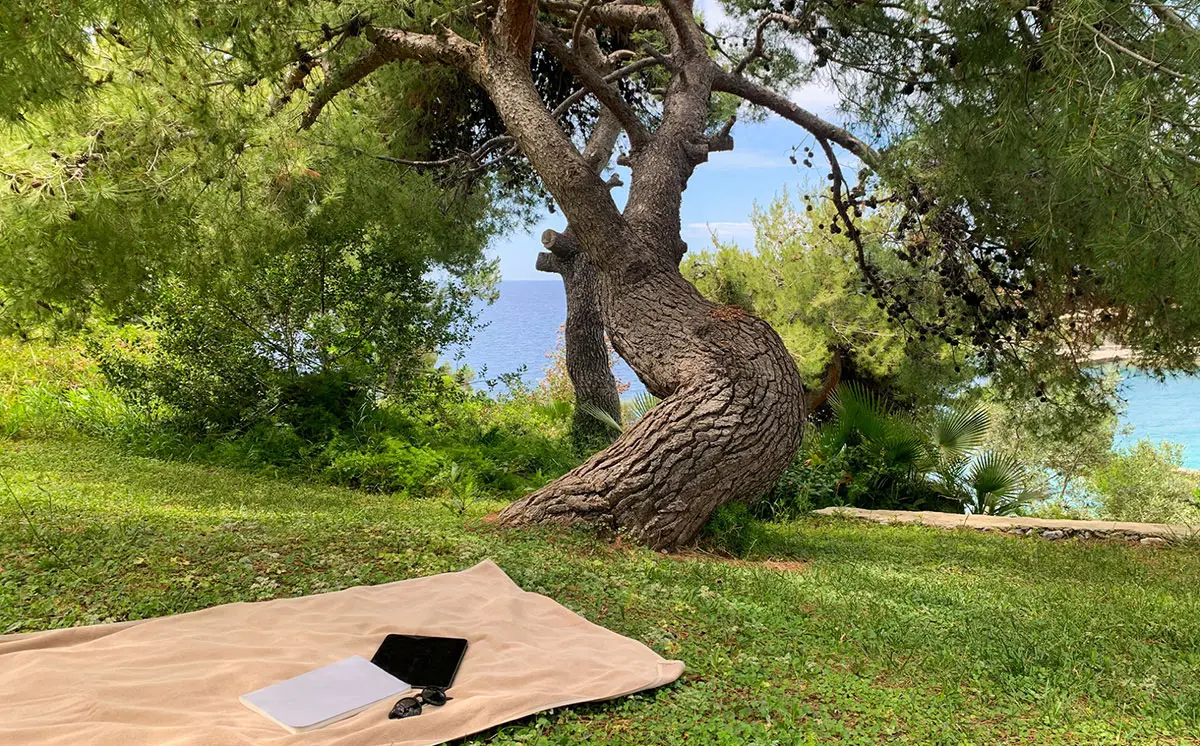 Work & Holiday
A home away from the everyday. Enjoy working from home within Pine Bay Holiday Resort. We have prepared the ultimate offering for guests who continue to work remotely and enjoy a more serene and adventurous daily routine.
View Details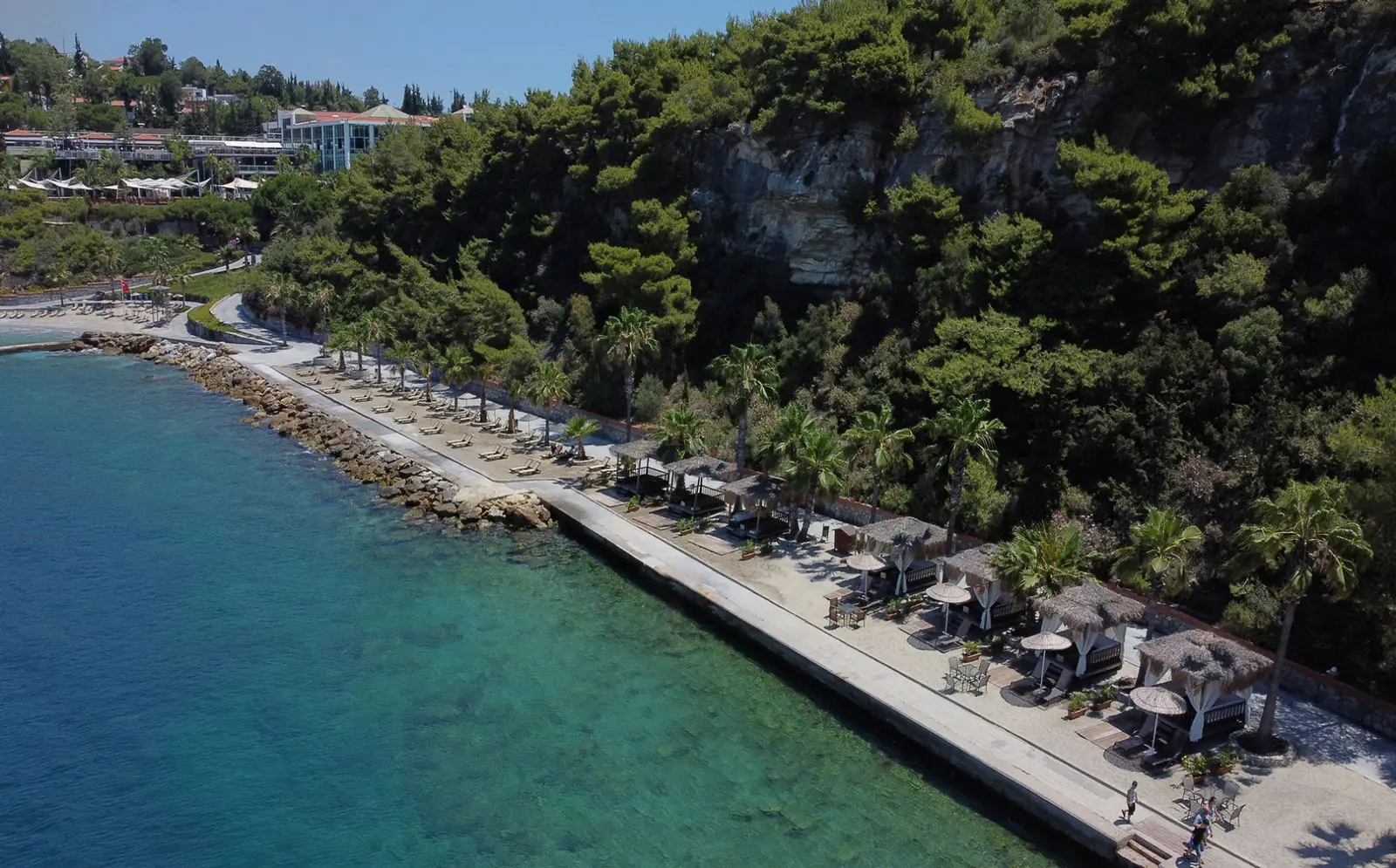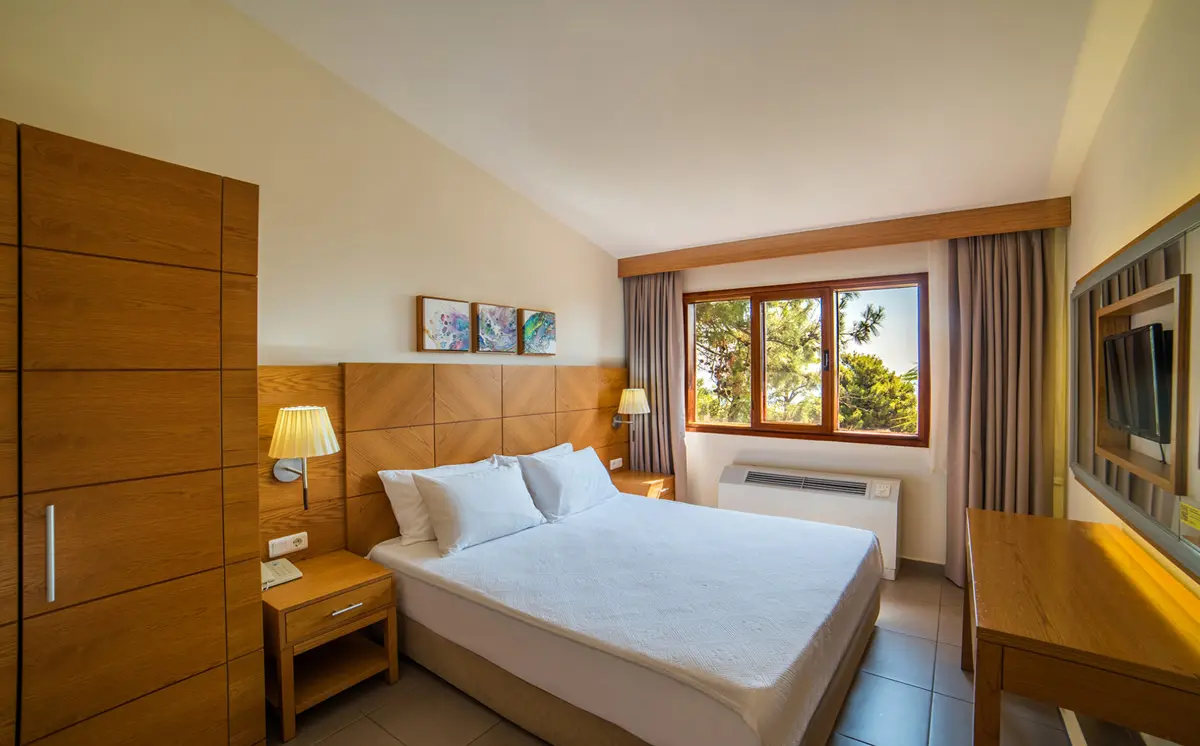 Long Stay Opportunity
When making reservations of 10 nights or more we provide 1 night of free accommodations on reservations made through the Call Center.
View Details
Experiences
Explore our activities. Discover the resort's must-see marina and surround yourself with region's beauty.
Destination
Located on the western coast of Turkey, Pine Bay Holiday Resort is in the center of numerous ancient sites, traditional villages, turquoise public beaches, shopping centers and transportation hubs. As Turkey's first point in tourism, Kusadasi offers amazing air quality, fascinating sunsets, and unique bays.
View Details
Share your experience
#EnjoyPineBay encompasses what makes a Pine Bay stay so unique and unforgettable. From beautiful moments within our biodiverse resort to feeling your happiest after feeding the fish down the Marina Path. When showcasing your happy images and telling the story behind the memory, please feel free to use the hashtag #EnjoyPineBay