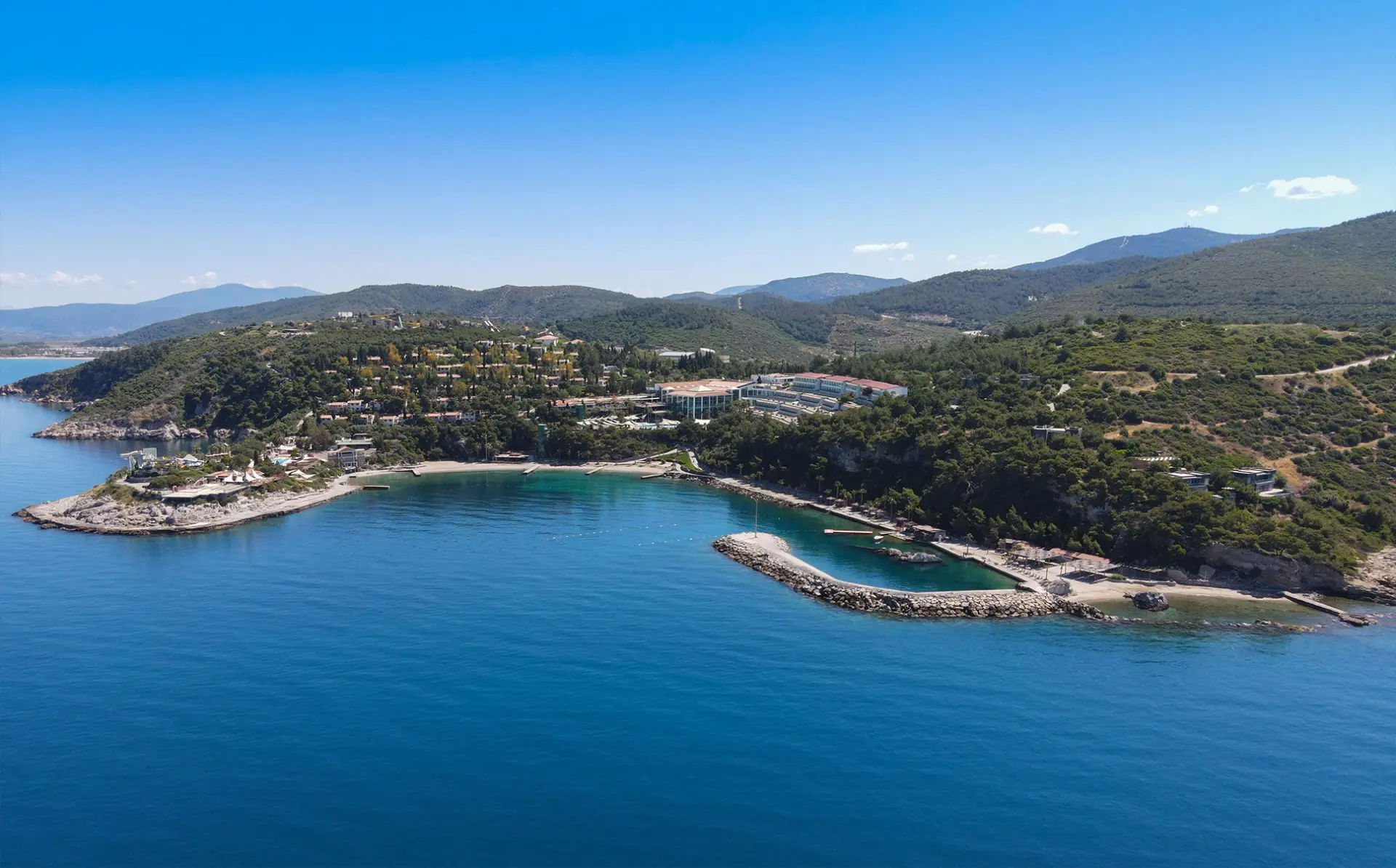 A Vacation You Need
Carefully designed to frame its natural setting, Pine Bay is renowned for its own private bay surrounded by mesmerizing nature covered with pine trees. Pine Bay welcomes each one of its guests with a sense of belonging and peace.
The journey started in 1993 when 'Çam Limani' turned into what it is now and Pine Bay was born. With the same approach since then, Pine Bay seeks out to explore happiness of every individual through physical, mental, and emotional moments with the touch of Turkish hospitality combined with tailored guest service.
We have never given up on our priority, creating happy moments and turning them into lasting memories.
A secluded beachside resort, Pine Bay offers sandy beaches, marina, and aquatic park. The resort enjoys a natural setting and an environment-friendly layout. Club rooms, hotel rooms and villas are situated overlooking the Aegean Sea or facing the natural surroundings. Six different a la carte restaurants offer a rich variety of established dining, in addition to the rich main restaurant. The resort offers a wide variety of wellness, from its four tennis courts, scuba diving and beach volley to windsurf and trekking.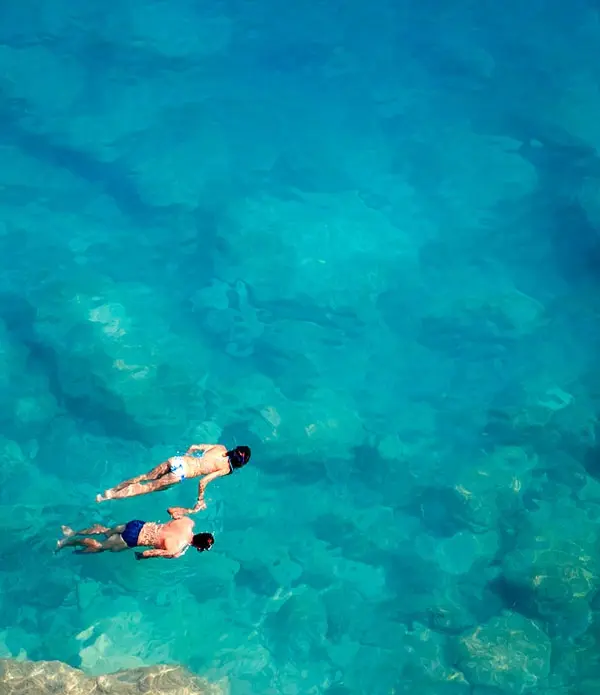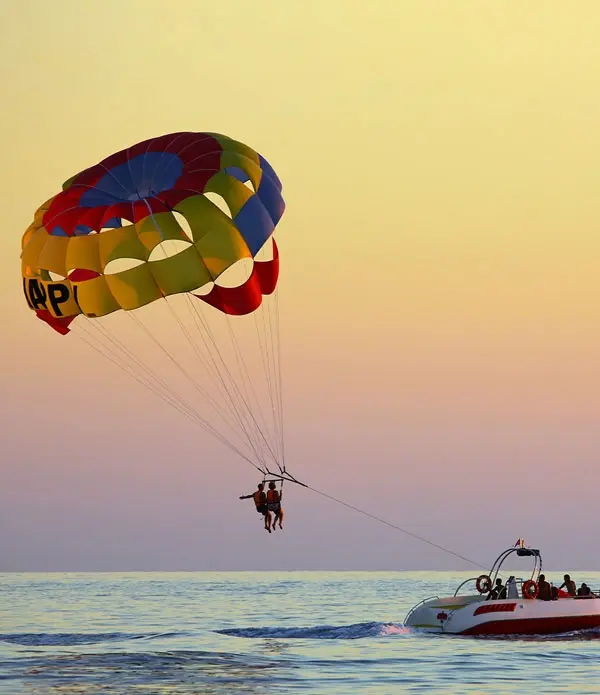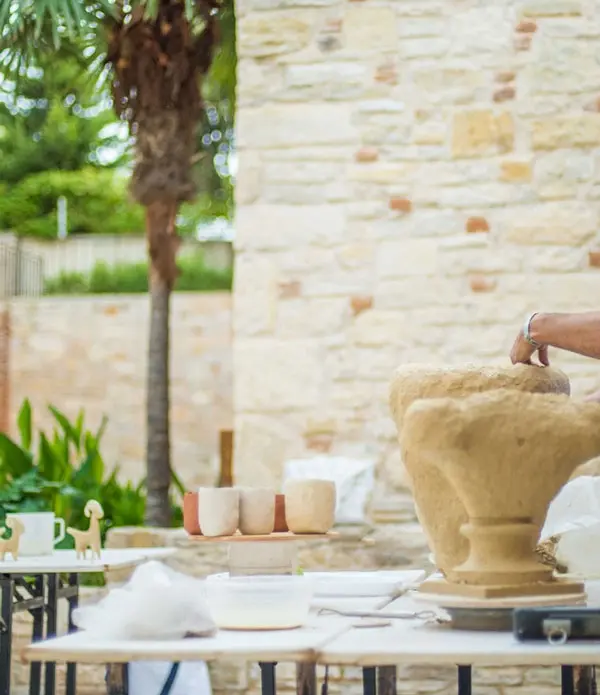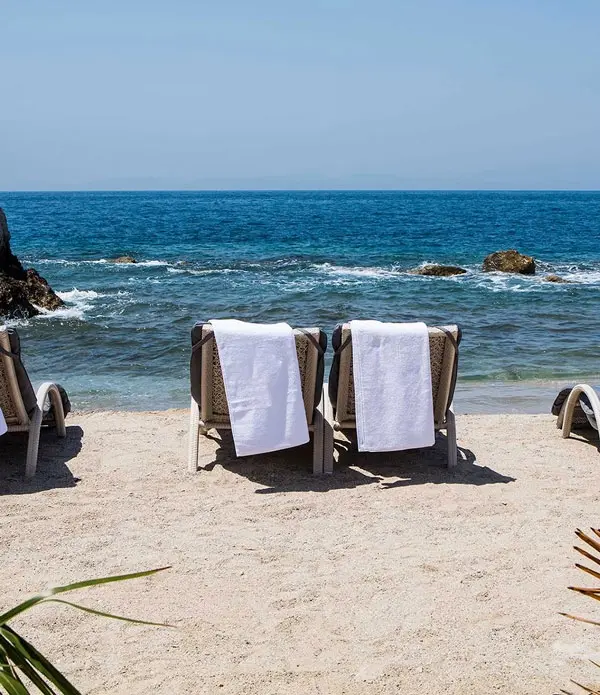 Experience Pine Bay
At Pine Bay Holiday Resort, you can find peace and tranquility in Marina, quality time at the Pools, entertainment and activities in the Peninsula, culinary experiences in the Restaurants, Bars and comfort and time alone in the Rooms.
Wake up to the pine forests' scent in the air, chirping of the birds and the breeze from the Aegean Sea. Best experienced on foot, stroll the landscaped cliff, enjoy a walk by the beach, feed fish by the marina or just find a corner for some time alone. Experience a culinary retreat from our chefs on your preference of food. Enjoy activities that are carefully curated for all the family to discover the best of the resort whether swimming and feeding the fish in the sea, sliding one of the slides, learning a new skill or just discovering more about the geography.
Utterly in tune with the nature, the private bay offers a sandy beach, pristine marina, numerous types of pools, and clear seas ideal for water sports. It is a remote natural paradise overlooking the Aegean Sea, offering a retreat for all ages.
Fill your days with aquatic adventures from wind surfing and scuba diving to enjoying the pools and playing water pollo, or experience all the on-shore activities Pine Bay has to offer including tennis, trekking, mini golf, or beach volley. Have your own pick from action-packed adventures or leisurely pursuits.
Pine Bay can also be your destination for every occasion to share unforgettable moments with those who matter most. Celebrate seasonal holidays on a family trip or vacation with friends, with festive entertainment on-hand. Once you select your celebration, Pine Bay events team will be there to create magical moments exactly as you desire.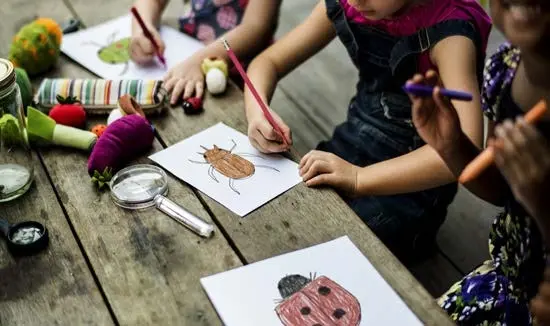 Family-Friendly
Time with your family is always an occasion at Pine Bay. Make every special moment count during your one-of-a-kind family holiday. Bond over family meals shared in the finest a la carte restaurants, with each one masterfully creating menus that cater to little tastebuds and more mature palates alike. Discover the family beach, aquatic park, and day-long entertainment programs and activities. Curate your own family retreat by booking interconnecting rooms, or browse our club rooms for space and comfort.
Explore and Discover Nature
Best discovered first-hand, be captivated by the collection of biodiversity at Pine Bay. Your very own back-to-nature environment, resort features a 2-km long coastal line with hundreds of endemic plants, 17 different fish families and around 1700 pine trees along with 1650 palm, 3500 olive, 40 fig, 80 orange and 2500 grape vines. Since 1990, more than 15,000 trees have been planted to enhance the well-being of our guests.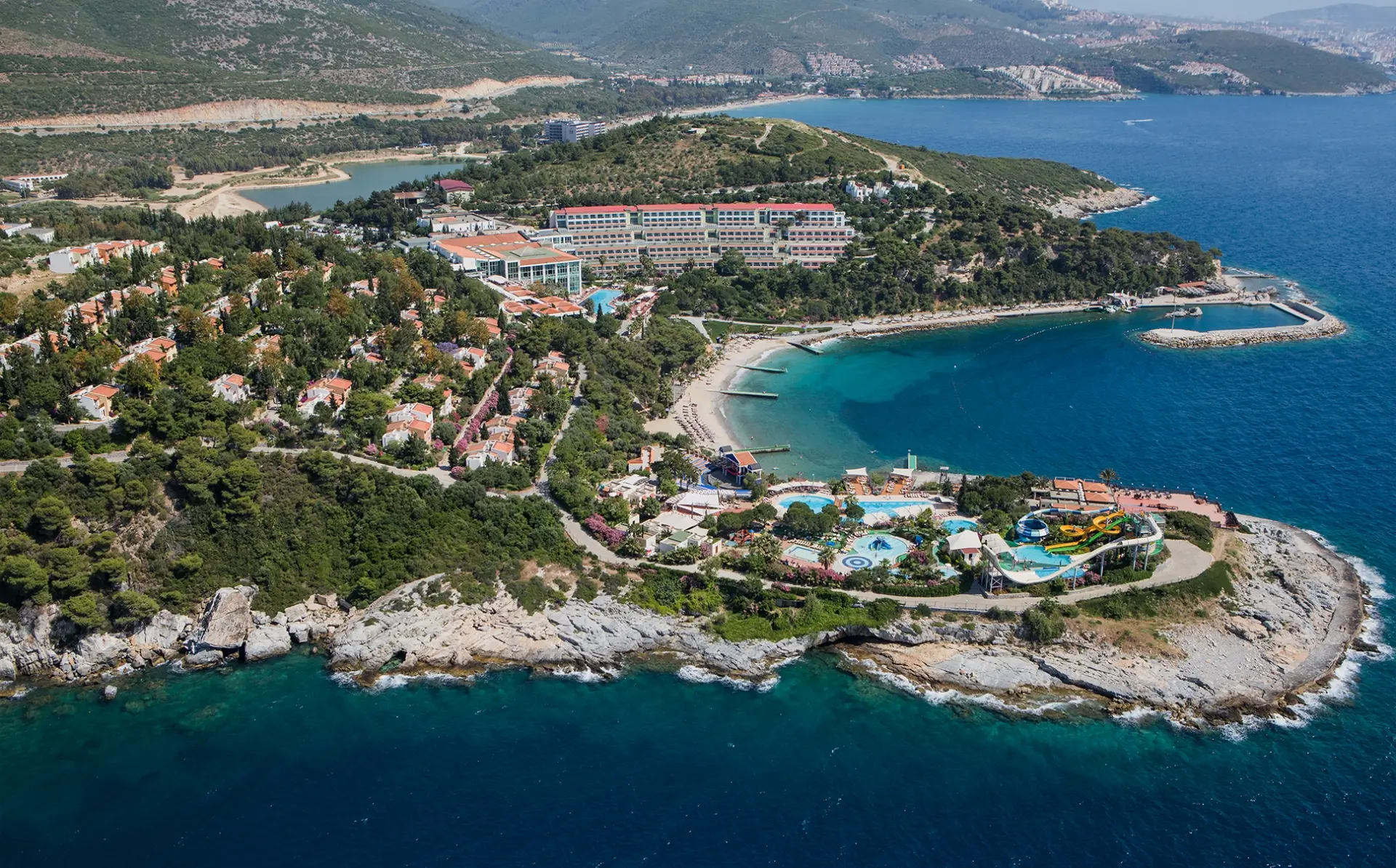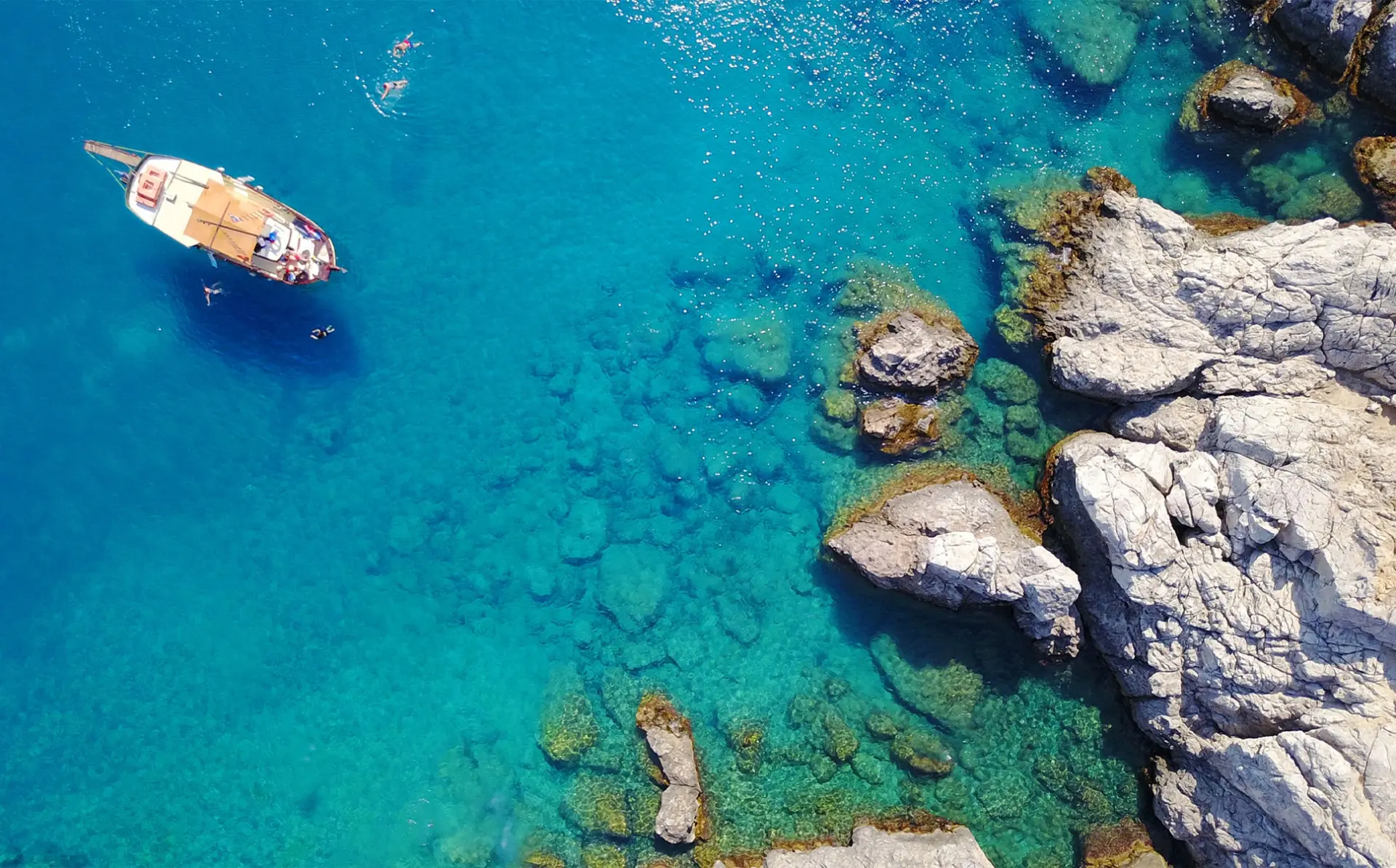 Adventures by the Sea
Witness nature's most incredible displays with the wind in your hair and the sun kissing your skin. From scenic seas to the secluded marina, embrace life on the crystal waters with personalized aquatic activities, thrilling watersports and ultimate relaxation with our range of coast line moments for all desires and ages.
Underwater exploration: Sea Bream, Sea Urchin, Squid, Crab, Mullet, Octopus, Sea Starfish, Sea Bass, Red Mullet, and many more...
Art
Our resort features an extensive art collection of work by local and international artists throughout the public areas as well as the suite rooms. You can wander around the hotel room corridors to witness artists' ceramic works and paintings. In conjunction with local universities, more than 150 artists created original or limited-edition items commissioned exclusively for the hotel. One of the main attractions is the Mermaid Installation, which sits on the rock formation at the Marina, and another must-see art is the Bird Island installation at our sister hotel DoubleTree by Hilton's lobby.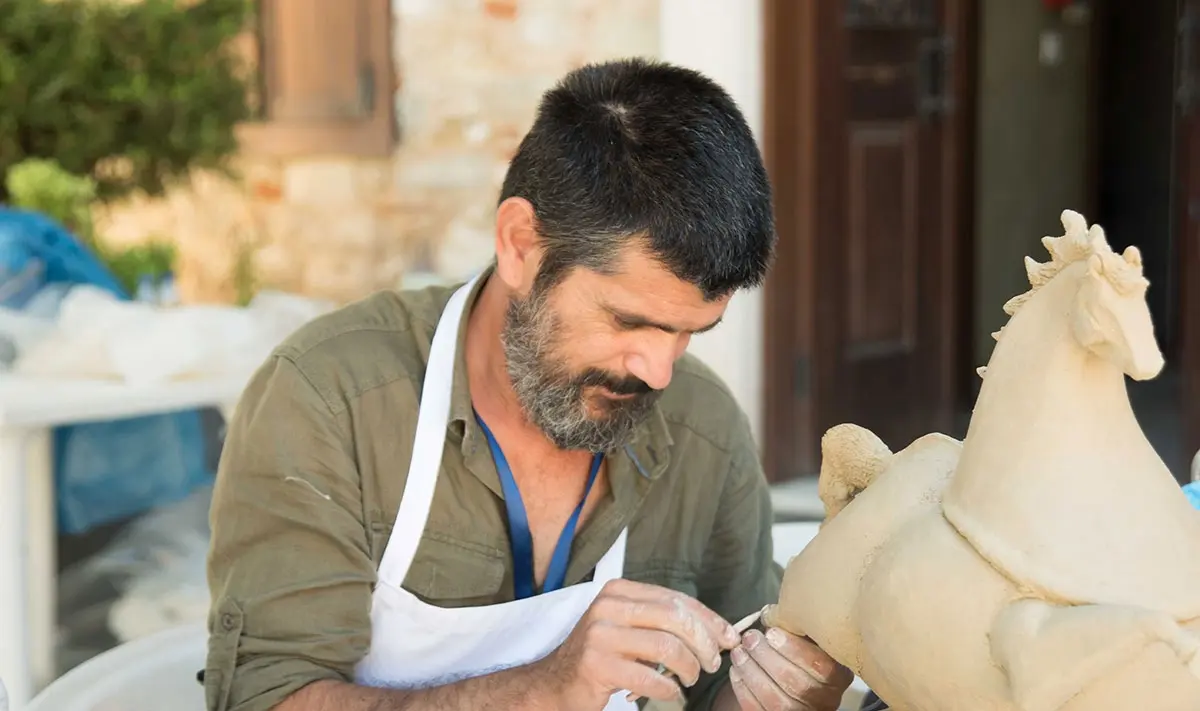 Our Values
Pioneering
We set an example for ourselves and each other with our innovative and passionate perspective on everything we do. We believe in what we do and we're constantly trying to improve it. We believe that we can go even further with mutual solidarity.
Agility
In our ever-changing world, we must be ready at any moment. We internalize change, differentiate our processes with change, and constantly renew ourselves.
Integrity
We're fair and honest in everything we do. We stand by our promises. We know the importance of not sacrificing ethics and transparency. We believe that the strongest relationships are based on mutual trust and respect.
Sustainable
We value and contribute to economic, social, environmental and cultural developments. We are not interested in short-term solutions, but believe in achieving long-term effects.
Responsible and Caring
We are responsible to our guests, employees, and society and sensitive to art, culture, and nature.
Sincere and Loyal
We are loyal to our values, to our employees and our guests, and emphasize it clearly and sincerely.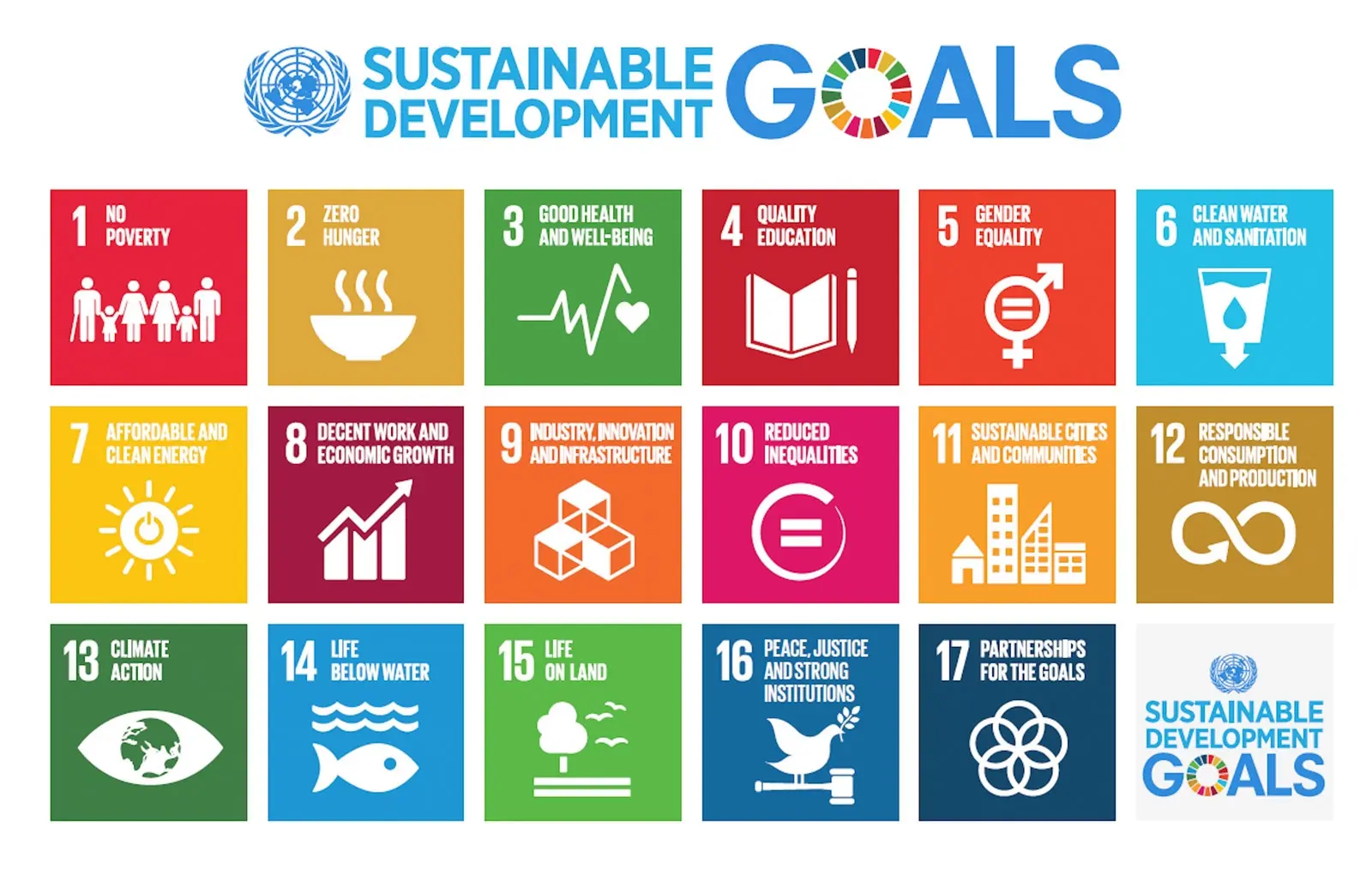 Sustainability
As Pine Bay Holiday Resort, in parallel with United Nation's 17 Goals of Sustainable Development Goals, we have prioritized the goals of 'Good Health and Well-Being', 'Clean Water and Sanitation', 'Decent Work and Economic Growth', 'Responsible consumption and production', 'Life Below Water', and 'Life on Land' for the good of our planet, people, nature and environment.
Destination
As one of the first points of tourism in Turkey, Kusadasi is offers amazing air quality, fascinating sunsets, pristine sea, cultural heritage, and unique bays.
The Aegean region of Turkey offers classical history and natural beauty in equal measures. Unesco World Heritage Sites and traditional towns with layers of history overlook picturesque bays, and hills full with pine trees. Situated South of İzmir, Pine Bay is ideally located for exploring the region's many attractions suitable to individual interests.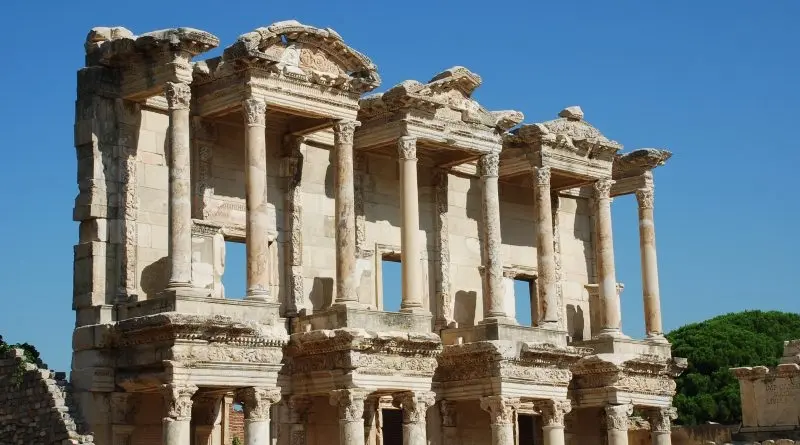 Ancient cultural sites include Ephesus, Agora, Temple of Artemis, Priene and so much more lie within a short car-ride. Learn about these remarkable remnants of Roman and Greek civilizations. Visit amazing works of art and architecture of the Ancient World, a religious center for early Christianity. Explore downtown Kusadasi, stroll through the Pigeon Island, shop from the traditional bazaars or cycle by the shore.